Vendimia
Vendimia, 3 Yeats Court, Spafield Terrace, Ballsbridge, Dublin 4
Phone: 086 34 87 602
Mobile: 086 34 87 602
Fax: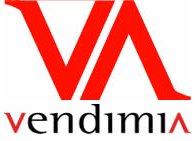 Welcome to Vendimia, Ireland's premiere wine supplier outlet for the finest wines available from Argentina.
Vendimia is the harvest of the vines. A magical time that renews the hope of winegrowers and harvesters alike.
In Argentina, we celebrate the vendimia with pride and heart. It is a feast for the ones that made it possible and the privileged visitors.
Vendimia Resources brings to Ireland a taste of this sentiment in wines that you will taste, appreciate and love.
A selection of the wines can be found on our webpage to purchase, including Argentinian wines from the Provinces of Mendoza and San Juan, Organic wines and the best Sparkling wines made with the "Champenoise", method used in Champagne, together with links to the wineries online homepages.