The Bridal Corner
The Bridal Corner, 1 Prospect Ave, Harts Corner, Glasnevin, Dublin
Phone: 01-8600140
Mobile:
Fax: 01-8828083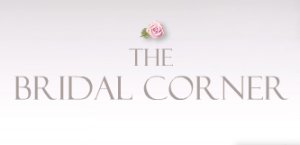 Welcome to the Bridal Corner, the House of Bridal Dreams. With 35 years of experience in wedding dresses, we pride ourselves with our top collection.We have managed to scoop some of Europe's top Bridal Designers. At Bridal Corner we can create the Traditional look, the Classical look or the up-to-the-minute chic, sexy look.
Come and visit the store to view our range of beautiful tiaras and veils. Ideal to complete the look for your big day.
We carry plain wedding gloves, plain wedding fingerless gloves and plain wedding gauntlets in addition to our beautiful and unique designer bridal gloves plus a wide range of bridal accessories, wedding headpieces, bridal hair accessories, bridal veils, wedding ringbearer pillows and bridal jewellery.
We also have children's bridal designer gloves and plain gloves for weddings and Communions.
Contact This Supplier
Areas Served By This Supplier
The Bridal Corner serves:
Antrim
,
Armagh
,
Carlow
,
Cavan
,
Clare
,
Cork
,
Derry
,
Donegal
,
Down
,
Dublin
,
Fermanagh
,
Galway
,
Kerry
,
Kildare
,
Kilkenny
,
Laois
,
Leitrim
,
Limerick
,
Longford
,
Louth
,
Mayo
,
Meath
,
Monaghan
,
Offaly
,
Roscommon
,
Sligo
,
Tipperary
,
Tyrone
,
Waterford
,
Westmeath
,
Wexford
,
Wicklow