ODD – Out-Doors & Dirty
ODD – Out-Doors & Dirty, The Gamespark, Brackley Lake, Ballyconnell, Co. Cavan
Phone: 049 9523 877
Mobile:
Fax: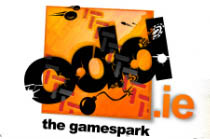 ODD (Out-Doors & Dirty)
Ok, so it's your job to organise the stag night or hen party. You need to give them a proper send off so what you need is a MONSTER group experience – to break the ice, liven things up, and get the action going all day! ODD is the ideal venue for your stag or hen activity day. We offer five, unique outdoor activities, various half and full day packages, and ODD Dirty Weekend breaks!
HOVERCRAFT GRAND-PRIX
Our Formula 25 single seat hovercraft are the business, and after a safety briefing and tutorial, you'll really enjoy the BUZZ, SPEED and SLIDE-ABILITY of these unique craft, and experience flying over land, marsh and water.
RAGE OFF ROAD BUGGY RALLY
Described as a cross between go karting and rally driving, these tail happy and off road monsters are the size of a mini but with ten times the attitude! Our purpose-built track includes all the adrenaline-generating hairpins, chicanes and sweepers you could hope for. Add to that a powerful Honda 614cc v-twin engine and you know you can look forward to the ultimate driving thrill.
CONFLICT!â"¢ WOODLAND LASER COMBAT
This is an experience the whole group will enjoy. Think you can take out enemy snipers and complete your mission? This is no computer game – Conflict! is about real survival! The realistic scenarios created by this high tech infra red system, impressive 125m range plus intelligent ammo clip system and built in grenade launcher is why the military train with it. A worthy alternative to paint-ball.
CLAY PIGEON LASER SHOOT
This is a serious piece of high tech kit – and provides all the challenge and excitement of a traditional clay shoot, You are supplied with a shot gun that has been modified to fire an infra-red beam in place of a cartridge. Our computer recognizes hits from misses from five separate guns, which is why you get FIVE TIMES MORE SHOOTING than a regular clay shoot!
POWERTURN DRAGSTER KARTS
With two drivers per kart, each with an independent engine, steering lever, throttle and brake, you'll experience fun at its' absolute craziest as they wheelie and spin! These off road buggies have a mind of their own. See how long it takes you to get round our obstacle course.
Please visit our website www.odd.ie or call us on 049-9523877 for more details today!