The Moderne Bridal
The Moderne Bridal, 13-14 French Church Street, Cork
Phone: 1800 855 835
Mobile:
Fax: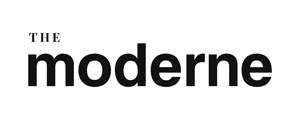 Situated in the heart of Cork City, The Moderne Bridal has been helping generations of women find their perfect wedding dress for over 100 years.
The Moderne has been owned & operated by the O'Dowling family since 1913, and the Bridal Department has recently moved into dedicated new premises set over three floors on French Church Street.
We are open from 10am to 6pm Monday to Saturday and from 1pm to 6pm on Sundays. We carry a range of more than 500 gowns from a variety of designers to suit every bride's style. Our stock includes a great range of bridal dresses for curvy brides up to size 36, designed with your shape and comfort in mind. Brides-to-be are invited to make an appointment for a private fitting with a dedicated stylist. There is no charge for this service.
In addition to bridal dresses, we also stock a great selection of comfortable shoes in a range of heel heights (which can be dyed to order), headpieces, veils, jewellery and other accessories. Customers are invited to call into the store to browse accessories, no appointment is necessary. We have a large range of bridesmaid dresses which can be ordered in a wide variety of colours and a fitting appointment is only needed if dressing 4 or more.
Seasonally, we stock a carefully chosen selection of debs dresses, shoes and clutch bags. We also offer a range of communion dresses and related accessories. Please visit www.themoderne.com to find out more.