Lynda O' Mahony – Wedding Singer
Lynda O' Mahony – Wedding Singer, Adare, Co. Limerick.
Phone: 061 395197
Mobile: 087 9934489
Fax: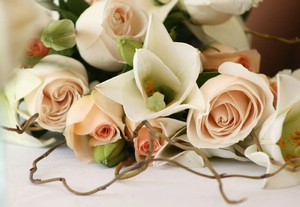 Lynda O' Mahony is an accomplished professional singer with many years experience from an early age.
A member of the "Bunratty Singers", since 1992, she has toured europe and the United States and appeared on televison including the 'Rose of Tralee' with the singers. Lynda was the recepient of the "Bunratty Bursary" an award given to promising singers to further their vocal studies.
Lynda studied singing with Soprano Olive Cowpar in Limerick and is the recipient of many awards, including voice of the feis, operatic, interpretation and songs from the shows.
She is a member of the" Voices Of Limerick", under the instruction of the renowned accompanist, Collete Davis.
Lynda was resident performer in the "Adare Manor Hotel and Golf Resort, Adare, Co. Limerick for a number of years, providing entertainment for corporate events and entertaining guests in the "Tack Room" bar. She continues to entertain guests as part of a Limerick based group "The songsters", a male/female group who provide after dinner entertainment for various events.
Lynda will organise and perform the music for your special day and with her vast repetoire she can cater for a variety of tastes and styles which includes, classical, contemporary and traditonal.
Lynda will give guidance on all aspects of music planning and advice on appropriate song choice, for church services, civil services, blessings and pre dinner receptions, help plan your programme and assist you in the layout of your booklet.
Lynda can recommend and source musicians such as:
* Organist
* Harpist
* Flautist
* Pianist
* Violinist
* String quartet