Lorraine's Weddings
Lorraine's Weddings, Co.Monaghan
Phone: 086 319 1142 (prefix 00353 from Northern Ireland)
Mobile: 086 319 1142 (prefix 00353 from Northern Ireland)
Fax: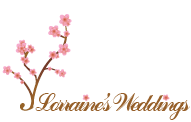 I have been singing professionally for many years, and have performed all over the world with Riverdance, Celtic Woman, the National Chamber Choir and all over Ireland at special wedding services.
I work with you to ensure that your day is as special as possible by finding music choices that are meaningful to you and suit your location and service.
Please click on the links on my website, at the top for more information about my background, where we perform, and the music we can bring to your day.
Lorraine x
About Lorraine Cotter:
I have been singing from a very early age taking part successfully in competitions and feiseanna all over the country.
Singing professionally for many years now I have performed with the Bunratty singers in both Knappogue and Bunratty Castles; toured the world as a singer with Riverdance The Show; toured the United States, recorded several CDs and appeared on several DVDs with Celtic Woman; sung with the National Chamber Choir, Anuna and the Lassus Scholars.
I was awarded a degree in music from NUI Maynooth and I have studied vocal technique with Dr. Veronica Dunne and Evelyn Dowling.
For weddings I work with an organist/keyboard player. I am dedicated to helping you make your wedding ceremony a very special one and have a vast repertoire of beautiful music for you to choose from. Personal favourites and special requests can also be catered for. Please do not hesitate to contact me with any queries you may have.