Lisa McLoughlin Make Up
Lisa McLoughlin Make Up, Dublin
Phone:
Mobile: 086 1624179
Fax: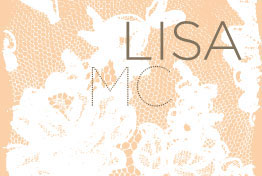 Professional make-up artist Lisa McLoughlin is based in Dublin and specialises in beautiful fresh make up looks for weddings. One on one consultations are an enjoyable and essential part of preparation before your big day to ensure we create the exact look that you want for you and your bridal party.
Lisa isn't associated with any one brand and her kit is a Pandora's Box of the leading products including MAC, Bobbi Brown, Chanel, Nars, Armani and FACE2. You are guaranteed to look your best with access to the most effective and cutting edge products available. Lisa is passionate about makeup   and keeps up to date with product updates and beauty treatment/skincare so as to advise her clients about what will work best for them. She is completely   mobile and available nationwide. Secure your Wedding Date… Book now!
Lisa also works on fashion, editorial and corporate shoots for magazines and media clients, this keeps her work contemporary and creative, get in touch for rates.
Contact This Supplier
Areas Served By This Supplier
Lisa McLoughlin Make Up serves:
Antrim
,
Armagh
,
Carlow
,
Cavan
,
Clare
,
Cork
,
Derry
,
Donegal
,
Down
,
Dublin
,
Fermanagh
,
Galway
,
Kerry
,
Kildare
,
Kilkenny
,
Laois
,
Leitrim
,
Limerick
,
Longford
,
Louth
,
Mayo
,
Meath
,
Monaghan
,
Offaly
,
Roscommon
,
Sligo
,
Tipperary
,
Tyrone
,
Waterford
,
Westmeath
,
Wexford
,
Wicklow