Jackie O' Dowd – Wedding Singer and Musician
Jackie O' Dowd – Wedding Singer and Musician, Co. Galway
Phone: 091 756024
Mobile: 087 1325113
Fax: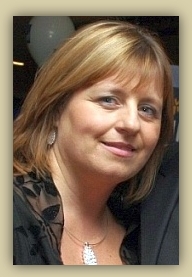 Jaqueline has been playing music & singing since she was a child when she learned how to play the guitar . She has been pleasing audiences with her talents ever since . Jacqueline's music career was nurtured and encouraged in her parent's pub in Dunmore, Co.Galway, where she often performed with her sisters and mentored by her parents entertained customers on a regular basis. She has progressed throughout the years to grow as an artist, developing a special bond with her audiences everywhere she plays.
Jacqueline's music career was elevated to a new level with the launch of her first CD, aptly named 'The Promise' which features a song dedicated to her late father called 'My Dad'. This song has resonated deeply with many who have heard Jacqueline's moving version and has resulted in a rapidly growing fan base. A substantial sum of money has being raised for local charity Croí as a result of her promise to her Dad to record before his untimely death.
Jacqueline, earlier in 2006, was asked to guest appear with many national headline artists to a packed National Concert Hall for the charity Console. Her appearance met with rave reviews.
Despite her busy lifestyle with a full time job & a young family Jaqueline still finds time to perform regularly . Her songs and style are inspired by women like Carly Simon , Nanci Griffith , Alison Krauss , Crystal Gayle & Karen Carpenter as well as Irish artists such as Mary Black & Maura O'Connell .
With the release of her second CD: Journey With Me in November 2006 Jacqueline is now firmly established as a recording artist as well as a very popular live performer