Hilary Herbert Photography – Wedding Photographer
Hilary Herbert Photography – Wedding Photographer, 12 Landsborough Gardens, Rochestown, Cork
Phone: 021 4891041
Mobile: 086 6085876
Fax: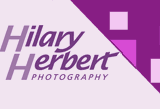 Hilary Herbert is one of Cork's leading wedding photographers.
Specialising in commercial, wedding & portraiture photography,she is an Award Winning member of the Irish Professional Photographer's Association and The British Professional Protographer's Association.
We will be happy to discuss any individual requirements you might have for any occasion.
"Photography is always a vital part of any wedding. I not only provide the usual formal albums but also like to try and capture the emotion and character of the day" – Hilary Herbert.