BRIDAL BY THE SEA
BRIDAL BY THE SEA, 29631 Malaga, Spain.
Phone: (+0034) 600 69 27 15
Mobile:
Fax: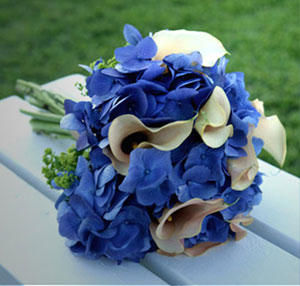 Have you ever thought of getting married in the south of Spain on a magical beach while watching the sunset? Bridal by the sea is a full service of wedding planners who specialize in the organization of civil, religious and symbolic weddings for foreign couples in the Costa del Sol, Spain.
We can arrange any or all aspects of your wedding. We can assist you in arrangements such as choosing the venue, flowers, music, entertainment, photography, chocolate fountain, chair covers, red carpet or any other aspects of organizing your wedding. We take care of all of the details so you can have an unforgettable wedding. . Through constant communication from beginning to end, we will get to know you and your preferences, allowing us to deliver the customized attention each and every couple deserves.
Contact us today with your requirements and we will guide you through all the options available.
RECOMMENDATIONS:
We are delighted with the service of Bridals by the Sea. I had always dreamed of a wedding in Spain and they helped with all of our arrangements. I told them what kind of wedding I wanted and they organized everything, keeping us informed at all times. And when we arrived to Spain, everything was perfect. The wedding was a dream come true!!!
Daniel & Cathy
Contact This Supplier
Areas Served By This Supplier
BRIDAL BY THE SEA serves:
Antrim
,
Armagh
,
Carlow
,
Cavan
,
Clare
,
Cork
,
Derry
,
Donegal
,
Down
,
Dublin
,
Fermanagh
,
Galway
,
Kerry
,
Kildare
,
Kilkenny
,
Laois
,
Leitrim
,
Limerick
,
Longford
,
Louth
,
Mayo
,
Meath
,
Monaghan
,
Offaly
,
Roscommon
,
Sligo
,
Spain
,
Tipperary
,
Tyrone
,
Waterford
,
Westmeath
,
Wexford
,
Wicklow