Beauty & More
Beauty & More, Dame Street, Dublin 2
Phone: 01 611 1022
Mobile: 085 242 1331
Fax: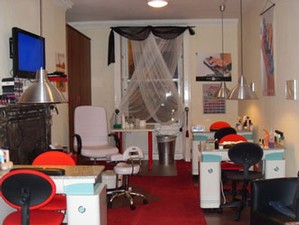 Beauty and More is Ireland's most exciting concept for the lady of today. We believe in providing good quality services at prices that You can afford in these recessional times. Our aim is to see you again and again.
We have continual offers throughout the year, just call and ask us, or check out our special offers tab on www.beautyandmore.ie.
Getting married? Ask about our Bridal packages, which can include Make-Up, Tan, Nails, and Hair Extensions.
Have you got a special occasion coming up? Such as First Communions, Christening, Debs, a 21st, A Treat for Mum or Just A Night Out.
Do you have Short or Bitten Nails? We have something for You. Checkout the Bitten Nails tab, on www.beautyandmore.ie and look at the video on the site.
The Salon was designed with you in mind, to let you feel at home, with plush carpets, comfortable chairs, a large screen TV, playing some of those "chick" flicks we all love. Come on in and relax in your home away from home.