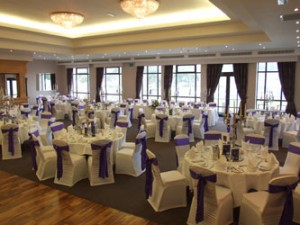 The Perfect Day..
All Wrapped up!
Your All Inclusive Wedding Day
From ONLY €10,499 or €69.99 pp.
The Kenmare Bay Hotel together with some of Kenmare's favourite Wedding Suppliers are offering an all-inclusive Wedding Package at unbeatable prices.
This fabulous inclusive package includes;
 All Our Complimentary Extras
 Sparkling Wine & Canapé Pre-Reception
 5 Course Wedding Meal & Wine
 Evening Refreshments
 Photographer & Videographer
 3 Tier Wedding Cake
 Bridal Party & Venue Flowers
 Live Band & DJ
All you need after this is your Dresses, Suits and Wedding Rings!! So yes, it can happen!!
Regardless of the amazing prices in this new package, the Kenmare Bay Hotel promise there will be absolutely no 'corner cutting'. Your Wedding will still have the same high quality delicious food, friendly and efficient service, stunning venue and the same excellent attention to detail, that has given the Kenmare Bay Hotel the reputation it has today. The hotel and their suppliers are cutting their own profits so that their customers can still have the Perfect Day.
Call Sile on 064-6679300 for more information or email [email protected]
T&C apply/ Price above based on 150 guests / Larger and smaller numbers also catered for