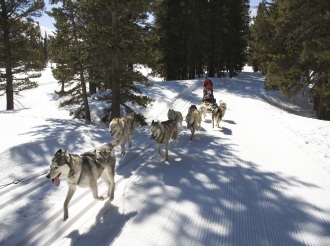 As the nights draw in and Christmas fast approaches, it's time to embrace the season of winter. There are the nights to be had spent by the warm fire, clear winter evenings with starry night skies and hot drinks to keep you warm.
If you're planning your hen weekend during this time then you're either happy to enjoy the benefits of winter or you're feeling at a loss as what to do. Fear not, because either way there are some fantastic winter hen weekend ideas which you can do in the UK and overseas which will leave you spoilt for choice.
Spa weekend in Budapest
Winter can be tough on the body so there's no better way to revive yourself than to escape for a spa weekend to the city of relaxation. The capital city of Hungary, Budapest sits either side of the river Danube and is a stunning city to visit.
The main highlight of Budapest for a hen weekend though is the natural geothermal springs that take spa days to another level. Luxury Turkish ancient baths have been built around these springs offering an alternative spa experience - perfect for you and your friends to rejuvenate in time for the big day!
Husky dog sled ride in Krakow
If however you'd rather something a bit more exhilarating and are a lover of winter and all things snowy then this is the perfect experience for you. The city of Krakow is one of the largest and oldest cities of Poland. It's a beautiful place to wander around taking in the stunning architecture as well as enjoying the cheap food and drink.
Where it comes into its own though is the opportunity to ride on a sled being led by husky dogs through scenic Polish forests. On this unique experience you'll get to learn how to ride the sled and control the dogs yourself, providing you with an unforgettable hen party.
Escape to the sun in Tenerife
If winter is definitely not your bag then Tenerife is the perfect destination for you. With an all year round sunny climate you can truly escape the winter cold. The largest of the stunning Canary Islands, Tenerife is one of the few destinations where you can sit back and top up the tan even in the midst of winter.
Cocktail making in Edinburgh
If however you want to save money and go somewhere closer to home then why not go cocktail making in Edinburgh?
The capital of Scotland, Edinburgh is the perfect destination to visit in the winter months since the snow makes the historical architecture even more enchanting. However, making cocktails means you can stay inside in the warm learning how to make them whilst also drinking a few too! Definitely a winter warming activity!