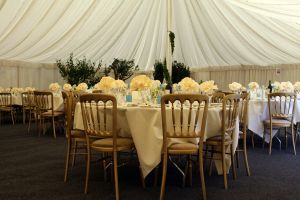 Your wedding day is drawing near and everything is almost done, except perhaps for one thing most couples overlook- the seating plan for the reception. This is one important detail that couples should consider. Where your guests sit matters a lot if you want your reception to be as fun for you as for them.
Start With The Obvious

To start your seating plan, you might want to start with the tables that contain the people whom you know will be there. Start with your relatives, such as your parents, grandparents and siblings. They will most likely be sitting next to or near each other. Once you know how many tables they will need, you can now start making a seat plan for the rest of the guests.
Look at Your Guest List and Make Connections

It is best to seat your guests at tables with people they have a connection with. You could have one table for your coworkers, another for your close friends, and another for your activity friends. When you put your friends into the right group, chances are they won't feel bored or uncomfortable throughout the reception.
Consider the Unwanted Dramatic Scenarios That May Happen

Any unwanted drama should be avoided at all costs. So, if you know any people from your guest list that are not on good terms, do not put them in the same group. Or better yet, do not invite them, unless of course they have a special participation at the wedding reception.
Name the Tables

Instead of placing table numbers, you might want to consider naming them. Place cards with words like Bridesmaids, Groomsmen, Coworkers, Basketball Friends, etc. People can easily remember words more than numbers, and more importantly, if you place them at the last table number, they might feel offended.