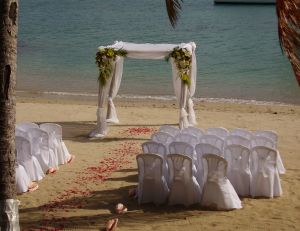 If you or your partner is an Irish citizen and both of you intend to marry abroad, you must be aware of your chosen country's laws and procedures of marriage. In most cases, the legal formalities and aspects of marriage abroad are different from those of Ireland. In some countries, a church marriage is not legally binding and is only done for religious purposes. Because the church ceremony is not recognised in law in the country where it has taken place, it will not be regarded as a legal marriage in Ireland.
So, it is essential that you meet and understand the legal requirements of the country you have chosen to get married in. If possible, go to the Irish embassy or consulate to find out the process of getting married abroad.
Rules
You must be able to meet the legal requirements of the country where you intend to get married for formality purposes. Most importantly, you and your partner are still bound by Irish law, to prove your capacity to marry.
You may be required to present a Certificate of Freedom to Marry if you intend to marry abroad. This is also called, "Certificate de Coutume" or "Certificate of Nulla Osta".
How to Apply
Make sure to contact or visit the embassy or   religious authorities in advance and find out what is required of you and your partner if you plan to get married.
To apply for a Certificate of Freedom to Marry, Irish citizens living in a foreign country should contact their nearest Irish embassy or Consulate.
Irish citizens living in Ireland are required to apply to the Consular Section of the Department of Foreign Affairs and Trade.
If you would like to get a copy of your foreign marriage certificate, you should contact the embassy of the country concerned.