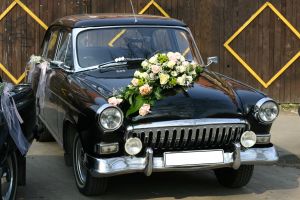 One of the most important services you need during your wedding is your mode of transportation. You need to choose a vehicle that would fit you and your parents. A wedding vehicle should also have enough room for you to move around in, so you can adjust your dress and keep it wrinkle-free. You want to step out of the car with beautiful hair, make-up and a dress free from stains or wrinkles.
Know What Type of Car You Like
Car hire companies know that every couple has different tastes. So, they offer a wide selection of wedding cars for you to choose from.  You can be traditional by riding a classic, vintage car. You can also add some quirk to your wedding by arriving in a VW beetle. If you have always dreamed of a fairytale wedding, you can choose to ride a horse-drawn carriage. If you're on a small budget, you can always choose your own car or a car of a friend or family member. All you need to do is jazz it up by having it cleaned, polished and adorned with a ribbon and some flowers. If you're having a non-traditional wedding, like a beach wedding, you could arrive in a speedboat or a decorated canoe. If you're on the wild side,why not ride a Harley Davidson?
Take Your Budget into Consideration
Remember to choose a car that's within your budget. If money isn't a problem, you can rent a luxury car.  If you're considering getting a limousine, you could save money by not availing of its additional services. The limousine is not only classy but also a practical choice   if you're going to the wedding venue with a big group.
Whatever your choice of vehicle is, make sure it's something you're comfortable in and something you would like to remember for years to come.