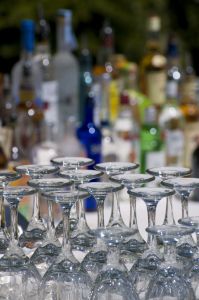 Do You Need A Professional Wedding Planner?
It's not surprising that today's brides are trying to save money and downsize the budgets of their weddings. Some brides think the best way to save money is by cutting out the expense of a professional wedding planner. Wedding planners organize every aspect of weddings, from the flowers to the reception details. However, a bride and her family could take care of these details on their own. So is it really a good investment to hire a professional wedding planner?
Reasons to Hire a Wedding Planner
You can organize your wedding without the help of a professional wedding planner but the stress might not be worth the money you save.
A professional wedding planner will know the best vendors for everything you need. If you want delicious food, but you aren't sure which caterers are best, consult a wedding planner. When you hire a wedding planner, you will get experienced recommendations for caterers, florists, venues, and invitation printing.
If you plan the wedding on your own, you will miss out on all the advice and experience a wedding planner can offer. You might save money in the short term but if your flowers are wilted and the food is terrible, you will regret the decision.
Wedding planners take the stress off of the bride and handle all the tiny details so she is free to enjoy her big day. The planner will organize, plan, and perfect every detail of a wedding and reception.
As a wedding planner gets to know a bride and groom personally, she can find ways to make their wedding more personal. A great wedding planner will always ask a series of questions during initial interviews to get a feel for what the couple envisions for their big day. She will be informed about the couple's budget and work with vendors in the appropriate price range.
Wedding planners know all the secrets to creating a beautiful celebration tailored to a couple's personalities and preferences. Unless your wedding planner is brand new, she has most likely handled many weddings before. She knows what to expect and she can handle any problems with the wisdom of experience.
How a Wedding Planner Can Help You
If you are planning to get married soon, a wedding planner can help you take care of the following important details.
• Choose the perfect bridal gown, veil, and jewellery.
• Select gowns that will be flattering for bridesmaids.
• Suggest reception venues.
• Brainstorm ways to decorate the reception site.
• Choose flowers for bouquets, centrepieces, and decorations.
• Locate a florist who creates quality arrangements.
• Find music that fits the couple's preferences and work it into the ceremony to create a personal touch.
• Choose invitations and get them ready for mailing at the appropriate time.
• Acquire quotes from a variety of vendors to insure lower prices.
• Organize every aspect of the wedding day, from decorations to flowers to the cake.
• Offer emotional support to the bride and groom if they nervous or have cold feet on the day of the wedding.
Ultimately, a wedding planner is worth the investment. When you see how much time a professional planner frees up, you will be so glad you spent the extra money. A wedding planner will help your special day go smoothly, with less stress and anxiety in the days leading up to it. Ask any bride with a great wedding planner, and she will tell you "That's the best money I ever spent!"