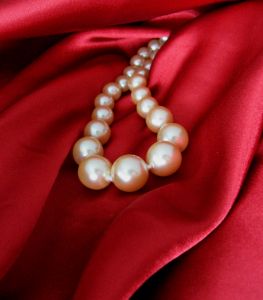 Pearls have always had that timeless appeal. That's why pearls remain to be classic accessories, whether for work or big events like weddings. Versatility is the reason why many women prefer to invest on pearls as their go-to accessories. If you have always wanted a pair of pearl earrings or a pearl necklace, here are some tips in helping you find the right pearls for your style.
Regal
If you want a statement accessory for formal parties and events, then you might want to wear multiple string of pearls. Princess Diana often wore pearls when attending special occasions, as pearls are always known for their elegance and timelessness. Because a multi-stringed pearl choker is a classis accessory, you can hand it down to your daughters and granddaughters so they can wear it for years to come.
Style
Pearls can be combined into other gems to create a wonderful and intricate detailing. Since pearls come in different shapes and sizes, they can be used to create different patterns, such as petals or leaves. Their versatility and color also complement well with gold and diamonds, making them very easy to be incorporated with a variety of patterns and designs.
From Casual To Formal

Because of their simple elegance, pearls can be great accessories for any dress style. If you are looking for the best accessory to match your suit or crisp white shirt, all you need is a pair of pearl earrings. A lot of women may think that wearing pearls is only for older women, but in fact, pearls are great for any age. Smaller pearls are great for young adults, while medium-sized to big pearls are perfect for more mature women.
Weddings
Aside from diamonds, pearls are also a popular choice for wedding accessories. With its magnificent color, pearls goes well with a white or cream wedding dress. The best thing about using pearls is that they are not overpowering, which allows other people to still focus on your beautiful face and dress.