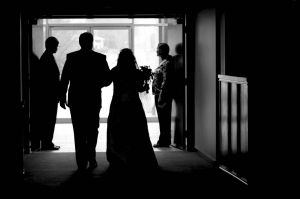 So you're armed with research and you have your checklist prepared but you are still not sure about a wedding venue? Take heart. With its rich heritage, England, Scotland and Wales offer plenty of stunning wedding venues both historic and contemporary.
Cotswolds
For instance, if you're after a typically "English" wedding venue, consider the Cotswolds. This region is popular with tourists seeking out examples of quaint English villages, but did you know they're also a popular wedding venue site. The different kinds of venues available in the Cotswolds range from intimate weddings at small, charming inns to stately castles for larger, more elaborate affairs. There are also modern function centres, universities, golf clubs and even priories that can be engaged wedding events.
Brighton and Hove
The popular seaside destination of Brighton and Hove also offers a wonderful wedding location with more than 40 registered venues. It's common for many venues to offer coastal views along with top-rated upmarket restaurants and hotels. Plus Brighton and Hove are known for their vibrant nightlife, making the city an exciting choice for stag and hen parties before the wedding.
The Midlands
The Midlands — Worcestershire, Shropshire, Herefordshire, Staffordshire, Warwickshire, the West Midlands and South Gloucestershire - can offer a genuine "heart of England" atmosphere for your wedding. Here's where you'll find Shakespeare's birthplace of Stratford-upon-Avon, and wedding sites from Tudor cottages to stunning castles. There are even several film locations, such as Charlecote House in Warwickshire, used for "The Libertine" and Stokesay Court in Shropshire, used for the film "Atonement."
Outdoors Wedding Venues
If the outdoors stirs your heart, then you might consider one of the many venues available in the Brecon Beacons, the central part of the Brecon Beacons National Park in Wales. Or you might prefer The Black Mountains situated on the eastern side of the 500-acre park near the English border. The park region boasts mountains with stunning waterfalls and towns situated amid rolling hills. It's a marvellous backdrop for any wedding, civil ceremony or reception. Many hotels in the area are registered wedding venues, including exclusive country hotels, fishing lodges along the River Wye, family owned-and-operated inns and18th century Victorian halls. Some venues are located set in their own lovely gardens, while others sit beside the Black Mountains with its splendid views.
Wedding Venues for the Sports Enthusiast
On the other hand, perhaps you or your fiance are big sports enthusiasts. Then it's off to Manchester, home of Manchester United, where there are 64 registered wedding venues. Manchester is a vibrant city for a wedding, being also the home of such popular bands as Oasis, The Smiths, The Stone Roses and New Order. A Manchester United wedding or a Manchester City ceremony are only two choices among a host of options.
Here's a thought: what if you staged your wedding in the midst of the romantic legend of Robin Hood and Maid Marian? Then Nottingham is the place for you. The city offers a range of wedding venues to suit every budget, from its impressive Victorian buildings in the city centre to Nottingham Castle itself!
A Capital Idea!
How about a London wedding? There are some 300 registered wedding venues in greater London and some of them are truly extraordinary. You could get married at the London Zoo or the Alexandra Palace. Perhaps you'd like a seafaring theme to your wedding aboard the HMS Belfast. Or for a sky-high wedding, get married on the London Eye, the enormous Ferris wheel beside the Thames. A civil ceremony or a church wedding or wedding reception, all roads can lead to London Town.
With some well-timed planning, any of these venues can provide the perfect location for your dream wedding.