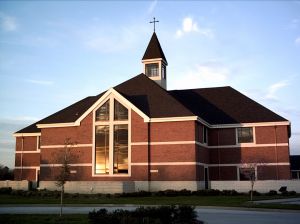 Dream Weddings Start With A Perfect Venue
Now that you are engaged, it's time to begin the grand hunt for the perfect wedding venue. No matter what you and your intended desire, there are more than 4,000 registered wedding venues in the United Kingdom to make your dream wedding come true.
Fortunately, some far-sighted entrepreneurs have set up web sites that help couples locate the perfect wedding venue without having to drive all over the country. In order to use these helpful guides, however, it's wise for couples to decide whether they want the venue to set the wedding theme, or wedding theme to determine the venue.
One of the quirks of UK marriage law is that it is necessary to get married in a registered wedding venue, rather than at a nearby park or Auntie Mabel's parlour. That means a registry office, a church, a historic home, a stately castle, a function centre or any one of thousands of hotels. Luckily, with the rich heritage in England, Scotland and Wales, the list of approved wedding venues has expanded to include some memorable, even exotic sites.
Here's how to go about finding the wedding venue of your dreams.
Above, all plan well in advance for your wedding. Many of the most popular and picturesque venues are booked up as far as 18 months in advance (especially on Saturdays, the most popular wedding day). So in order to get the venue you want, set your priorities as early as possible, and consider having more than one choice in mind.
What kind of ceremony do you want? Something in a location that will wow your guests or a more intimate gathering near the family home? An elaborate formal affair or something casual and fun? Lots of guests, or just a few of your nearest and dearest? Each choice you make will help define your venue.
Start asking family, friends and co-workers for their suggestions on a great wedding venue. Everyone has had a memorable wedding experience of some sort, whether good or bad. Create a list of your top priorities based on your choices and the recommendations you receive.
Next, check out your preferred venues online. There's no need to waste petrol, time and frustration visiting sites. Most of all, check availability first, especially if your wedding date is absolutely firm.
Don't sign a contract unless you understand all the details, including any expenses for extraordinary circumstances. It's always hard to back out of a contract and you invariably lose money.
Ask detailed questions such as these:
What's included in the cost? Is there a minimum fee? Are there service charges, administration or booking fees? What about a corkage fee? Be sure to get a clear, detailed listing of all services, such as packages that include tables and chairs, cutlery and linen, servers and bar staff, etc. Other venues charge for each knife and fork. These fees add up quickly.
What's the deposit? Is it refundable?
Is VAT included? This can be an unpleasant addition to the cost if it's not part of the wedding package.
What's your cancellation policy? Wedding insurance can help with this situation if the wedding is postponed or cancelled because of an emergency.
Is wedding insurance included? Most wedding venues these days require public liability insurance for a wedding.
When is the total due? Many times the bill must be paid in full before the ceremony, even if there are later adjustments for bar bills and the like. A damage deposit, refundable after the wedding, may also be required.
Securing the perfect venue could be the hardest work of getting ready for the wedding, but with a little effort you can find the venue of your dreams.