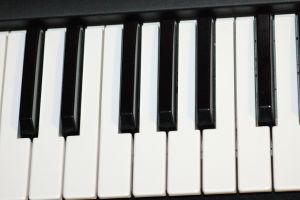 Choosing entertainment for your wedding can be a daunting task, especially if you've never hired a band before. However, a few advance questions and a checklist for interviews can make the process much easier and more effective.
First, you and your fiance need to decide a few things about your wedding and the entertainment. Answers to these questions will help determine the type of wedding entertainment you'll seek. Ask yourselves:
* Is the wedding formal or informal? Is there a theme, such as a Celtic Ceilidh?
* Will the wedding be at a religious venue? What are the religion's rules about music?
* Will the music be live or recorded?
* If it's live, will the same musician(s) perform for both the wedding ceremony and the reception?
* What time of day is the wedding and reception?
* What kind of meal are you having at the reception? A formal sit-down dinner has different music needs than a stand-up buffet.
* Will there be dancing? What about games, etc?
* Will there be a master or mistress of ceremonies, or will the musicians be asked to do that?
In addition to questions such as these, it's important to gather information to give to the musicians as well. This information should include all the details of the wedding ceremony and reception: Names of the wedding party, the day's schedule including times, specific music to play at certain times (wedding entrance, newlyweds' first dance, etc.), any special requests.
Many bands work through an agency or an agent who serves as the contact person for customers. The contact person should provide the engaged couple with:
* A business card that includes all contact info including mobile phone, email and web site address;
* An agency or performer brochure outlining services, including options, exclusions and regulations;
* At least two references with contact information;
* A sample of the artists' musical performance on CD or video DVD.
It's best if the engaged couple go together to interview the potential musicians and to hear a live audition. Before that can be arranged, ask the artists' contact person lots of questions, such as:
* How long has your band/artist been performing at weddings? Experience is always better.
* Do you offer a variety of wedding musicians and entertainers from which we can choose?
* How many songs does the band/artist have in its/his/her repertoire? Can this repertoire be adapted for our wedding?
* Can we choose from a list of songs and music selections? Can you accommodate special musical requests? How much time do you need to prepare for special requests?
* What kind of equipment do you use? Do you provide a cordless microphone for someone to announce will announce toasts, etc. during the reception?
* What are your rates? Do you offer any discounts? Do you offer a bridal package? What options are available?
* Are gratuities included in the price? Is VAT included in the price?
What additional expenses may be charged (other than overtime)?
* Do you require a deposit? When is it required, and is it refundable if something happens?
* Are the artists insured and bonded? Do you as their agent/promoter carry liability insurance?
* What will happen if the band/artist must cancel out of our event? Do you have entertainers similar to our chosen artist who can substitute on short notice?
Once you begin your selection process, you will think of many more details to ask about. Write down all your questions on your checklist and be sure you get good answers before you sign a contract for wedding entertainment.