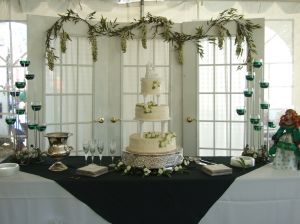 It is a wonderful idea to choose a wedding theme before starting your wedding plans. With a theme in mind, planning your wedding becomes easier. This will guide you in choosing your gown, venue, and other wedding details.
By having a theme wedding that is well planned, you will be giving your guests a chance to witness a beautiful, memorable wedding. Choosing your wedding theme is also a great way for you and your partner to reflect your personalities. It is best to include hints of your hobbies and interests in the details of your wedding. Plus, a wedding theme that is well thought out will really look great in wedding photographs.
Things to Look Out For When Choosing a Wedding Theme
Food

Choose a menu that suits your theme. Of course, you should also consider the needs of all your guests. Make sure that there is food for your vegan friends, your friend's children, etc.
Wedding Venue

Make an estimate of the number of guests and find a location that's not too big or too small for the reception. You should also decide whether you want an outdoor or indoor wedding.
Decoration

It would be very helpful if you have a certain color in mind for the decoration. This can be your main wedding color and can be incorporated to your wedding invitations, flowers and decorations.
Wedding Dress

Let your designer know the theme of your wedding, so he or she can give you suggestions on what dress is perfect for the theme. Remember to choose a dress that you can move around with comfortably.
Favours
Make sure that you keep your wedding theme in mind as you choose your wedding favours. If you are having a beach wedding, you could have seashells as your favours.
Attire
Make sure that you inform your guests of the attire for your wedding. Choose a suitable attire for your wedding theme. If it is a beach wedding, encourage the men to wear white linen shirts and drawstring pants, and the women to wear bright, flowy dresses.