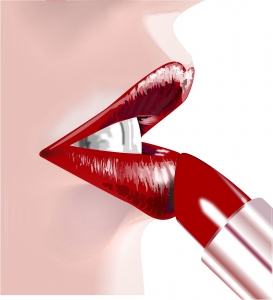 The Ultimate Skin Care And Make-Up Guide for Brides

The secret to flawless, beautiful skin is keeping it healthy. However, healthy skin does not miraculously happen overnight, regardless of how much money you shell out on skin care products. It is an ongoing process, which should start months before your wedding.
Through proper daily skin care, your skin will have a healthy glow that befits a bride when D-Day comes around. Skin care professionals recommend these four steps for radiant skin: cleansing, moisturizing, protecting and exfoliating. Choosing your products carefully according to your skin type will give you the best results.
The Benefits of Facials

In addition to doing wonders for your skin facials are also pleasantly relaxing. To get the most of your facial, it is important to find a spa that offers custom facials that can be tailored to your personal needs. Facials should always begin with personal skin consultations. Only after discussing your diet, break-outs, skin type and skin care habits can you find out which products are best to use for your facial.
If your skin is especially sensitive, a skin consultation should be done well in advance of the facial itself, so you can test the products by spots first to avoid any reactions. If possible, you should get facials monthly in order to keep your skin in perfect shape.
The Perfect Make-Up Plan

In order to look your absolute best on your wedding day, you need to invest a lot of time on your make-up style, regardless of whether you intend on applying your make-up yourself or having it done professionally. Prior experimentation with various shades and colours is an absolute must. Make-up counters usually come with beauty consultations and free samples to help you find your desired look, so don't hesitate to try some of them.
It is very important for you to try on various colours a few days before the wedding day. This way, you can still make some changes, if you don't get the look right. It could be a big mistake to try out new make up on the day of the wedding itself.
If your wedding is taking place in the morning, it is best to opt for a more natural look when it comes to make-up. Darker colours look more glamorous for evening weddings but take not to overdo it. Keep the lighting of your wedding in mind as well. If your wedding is taking place outdoors in the sun, opt for light colours. If your wedding is taking place indoors in a church, opt for dark colours.
After you have decided on your look, have a look at how the make-up meshes with your dress and headpiece for a complete picture. If your chosen wedding gown is basic and classic keep your make-up and hair do along the same lines.
Even if you are not the type to cry at your wedding, it would still be smart to use waterproof mascara, just in case you do shed a few tears in the end. Make sure to take advantage of the wide scope of make-up available nowadays. Long-lasting formulas are ideal, so you do not have to keep touching up on your wedding day.
Above all, don't get over stressed about the minor details. Staying relaxed and calm is one of the best things you can do to have radiantly healthy skin that glows on your wedding day.