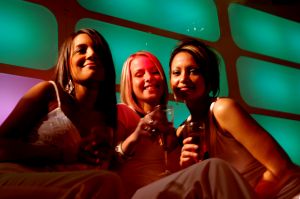 Apart from the excitement of her wedding day, the bride also looks forward to her bridal shower. A hen party is held for women who are finally bidding farewell to being single. The maid-of-honor and the bridesmaids are usually the ones who organize the party since they're the ones closest to the bride.
If you're the lucky organizer, make sure to have a consultation with the bride before making any arrangements. Ask her what kind of party she wants, who she wants to invite and what theme she would like to have. Try to have a party that matches her personality and interests. Remember that this is her night and your goal is to make her bridal party memorable. After consulting with the bride, it's now time for you to squeeze out your creative juices and and plan for the party. Whether it's a simple get-together or a super wild night with close friends and family, make sure it's fun.
Bridal Shower Ideas
Spa Time
Treat yourselves to a day or weekend pampering at your favorite spa. Most spas offer several group packages that you can choose from. Have a yoga session to get everyone to relax. After that, gather everyone in one room to receive amazing treatments, like a foot spa, facial or a half-hour massage. As a present from the whole group, give the bride-to-be a spa gift certificate or helpful beauty products.
Stroll down memory lane
Everyone takes turns talking about the first time they met the bride and their memorable moments together. Encourage everyone to bring some memorabilia they've kept and show them to the bride and guests.
Romance
Help the bride keep the romance alive with her future husband by showering her with romance-inspiring gifts. Ask everyone to present the bride with aromatherapy products, champagne, wine, scented candles or a sexy lingerie.