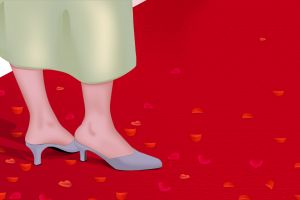 The Most Talked-About Celebrity Weddings Ever
We all like to keep track of what the rich and famous have been up to and it's not only the fashion models who like to keep tabs on how things look in Hollywood. Wedding planners also like to stay up to date in order to bring that special feeling to a non-celebrity bride's day. Look at these big weddings below for ideas for your wedding day.
Grace Kelly and Prince Ranier
Grace Kelly, beloved of Hollywood and Prince Rainer of Monaco tied the knot in 1956 in a grand event which was the talk of not just the town but the world over. Grace Kelly said "I do" in a fairytale wedding dress, made of silk and lace, which began a trend in full dresses which continues today.
Gwen Stefani and Gavin Rossdale
Pop stars Gwen Stefani and Gavin Rossdale were married in September 2002 in Covent Garden in London. Gwen's dress, in pink and white was designed by John Galliano, world-famous dress designer and a close personal friend of hers.
JFK and Jackie Onassis
Jackie was one of the most famous and photographed style icons of the twentieth century. The dress she wore to her wedding in America befitted her status as a trend setter has generated more interest from photographers than any other in the country's history.
Courteney Cox and David Arquette
Courteney Cox and David Arquette were married in July 2000. The bride carried a bouquet of red roses and wore a simple dress made of silk and designed by Valentino. She began the trend of understated elegance and simplicity among brides.
Liv Tyler and Royston Langdon
Liv Tyler and Royston Langdon were married in 2003 and actually celebrated their wedding twice, in Barbados and New York. At the New York ceremony, Liv wore a dress by Alexander McQueen, with an empire line design. After the ceremony the newlyweds partied the night away with various celebrities, including David Bowie, Kirsten Dunst, Stella McCartney and Kate Hudson.
Katie Holmes and Tom Cruise
One of the most talked about couples in Hollywood history, Katie Holmes and Tom Cruise hadn't known each other long when they married in 2006 at a castle in Italy in a huge ceremony. Both Katie and Tom were stylishly dressed by Armani.
Princess Diana and Prince Charles
1980 was an unforgettable year for the UK and their Royal family, as Prince Charles married his fairy tale princess, Lady Diana Spencer. Pictures of the ceremony came to define the entire decade and Diana's wedding dress began a ten year fashion for the full or 'meringue' look. David and Elizabeth Emmanuel designed her gown, complete with a train twenty-five feet long and ten thousand sequins and pearls, all hand sewn.
You may not be able to afford the top designers or the luxury locations, but with a little research you might find a design you like that can be adapted, or a particular bouquet that catches your eye. Your wedding is your special day, but other people's special days might provide that little piece of inspiration which will lift your ceremony above the rest.