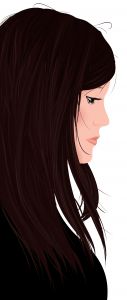 The wedding date is set a few months away and you are swamped with things to do. While wedding beauty is something that most concerns the bride and her attendants; looking their best for the big day is something that the groom and his groomsmen can work on as well.
Start by looking at your health habits. That's right, true wedding beauty doesn't just happen on the outside; it's a reflection of overall good health.
Begin by honestly assessing your eating habits. We truly are what we eat, and good nutrition involves eating plenty of vegetables and fruits, whole grains and lean meats. In addition, schedule regular exercise sessions for yourself, whether it's a daily walk, bicycle ride or a trip to the gym. Exercise isn't just good for your body; it also relieves pre-wedding stress by helping you sweat out stress-related hormones and releasing feel-good chemicals known as endorphins. Be sure to check with your physician before starting any new exercise regimen.
Next, take a look at your skin. Both bride and groom are going to have a lot of people getting close to your skin as they kiss and hug you on your wedding day. Since pre-wedding stress can tend to dehydrate the body, increase your water intake slightly to help your skin stay moisturized.
Add to your healthy habits by incorporating a good skin care program. Women and men benefit from a skin care regimen known as "cleanse-tone-moisturize." This involves caring for your facial skin with a quality cleanser appropriate for your skin type morning and night. Follow cleansing with a gentle (meaning non-alcohol) toner to restore the skin's pH balance. Use a daily moisturizer (guys, too!).
You'll want to use an exfoliant at least once to rid the skin of excess dirt and skin cells. Also, if you have any serious skin issues, now is the time to see a dermatologist about additional medical treatments. Women who take birth-control pills may want to see a doctor about which kind works best for their skin.
Several months out from your wedding date is also the time to talk to your hairstylist about your hair. Definitely try any different colours or styles weeks or even months before the big day. You'll also want to look to the condition of your hair. If it's too dry, start using a moisturizing shampoo and don't shampoo as often. Many brides-to-be (and some grooms as well) start using a deep conditioner weekly. Plus, if either of you have any hair loss, months away from the wedding is the time to start using a hair replacement treatment if you want. Such treatments usually take several months to show results.
Brides on a budget can do your own makeup for the wedding - and all the festivities surrounding it — as long as you practice in advance. Get a free makeover at a local store. If you like the way it makes you look, then decide which of the products you truly need and purchase only those. Don't be shy about speaking up if you don't like what you see. It's your face and your wedding and you deserve to look your best!