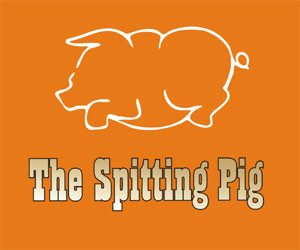 Spitting Pig BBQ's can be found at www.spittingpig.ie
As a company we are based in Cork but operate all over the island of Ireland. We are by far the largest Hog Roast BBQ Company operating in Ireland. We source all our products from local Irish farms and suppliers.
Given these challenging economic times that we now live in, Spitting Pig's rotary or traditional BBQ's can offer you the chance to treat your guests (from 70 to 1000) at very affordable prices.
Our team of professional chefs are fully HACCP trained and we provide our own insurance
Spit Roast BBQ's are a great centre piece for any wedding either as the Main Course where you can choose from one of are seven menus, or work with our chefs and planners to devise your own bespoke menu. Service style can be as a buffet, full service or a mixture of both, it's your choice
Evening Food…why not have a look at our evening food menus, this can be a fun way to provide food for your guest in the evening and our service style means that we can feed larger numbers and with a wider choice of meats, we will make sure all your guests are well feed.
Post Wedding Parties….the day after the night before and before all your guests head off, why not offer a Hog Roast or Traditional BBQ to feed your guest and say your goodbyes before your guest head for home.
Hog Roast BBQ's are great fun, the hogs are sourced locally in Fermoy, they take around 6 hours to cook and the meat is very succulent. They offer a great centre piece for a buffet and photographs. They are suitable for groups of 70 of more guests and are ideal for Marquee , Castle or country house weddings.
We can operate in hotels or golf clubs as well but you would need the consent of the owners before booking us.
Booking is simple, when we confirm the date, menu and cost…you simply pay a €150.00 deposit with the balance paid on the day what could be easier
For more information and to get a quote feel free to contact us at [email protected]