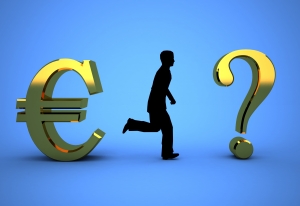 The price of the average wedding is about €19,000. However, you could to cut this cost significantly with a few creative ideas. Yes, you can have your dream wedding for under €5000. If sticker shock has got you worried that your wedding may not be as fabulous as you had hoped here are some suggestions that may help lessen the cost.
Save Money on Your Gown
The dress is one thing everyone says you should never skimp on but that's not true! Having your dress made or making your own dress can end up as expensive as buying. Many years ago this would not have been true, but with inflation the price of material and other dress making supplies have considerably raised. If buying new has got your pocket book in a bind consider another option. Retro clothing is very fashionable. Your mother or grandmother's wedding dress may be just what you want. If this is an option you have just reduced your cost from €500 down to €00+.
However, if this is not an option try a thrift store. Many thrift stores have both bridal gowns and bridesmaids dresses at a fraction of the cost. Keep in mind that not all of the dresses need to match exactly as long as they are basically the same style.
Print Your Own Invitations
In retail stores you can find kits to print your own invitations. This typical knocks the price of invitations down from about €4 apiece to €2 a piece. You can buy silk flowers and the other supplies necessary to make bouquets. This step alone will save about €200. You can even buy the pieces to make your own veil. All of these look just as nice as store bought and are less than 10% of the cost.
Choose an Amateur Baker
The good news is, there are many ways win which to save money on your wedding cake too! Visit a cake supply store close to your home. Often people trying to start a cake business or those who do cakes as a hobby will post business cards here. Their work is usually quite good and will probably cost only about 20% of what a professional bakery will charge you. Be sure to see photographs of the cakes they have done previously. While making your plans, keep in mind that cake is not the only food you can save on.
Look for Creative Catering Alternatives
If you plan on serving other food at your reception think about ways to provide it other than professional catering. Perhaps you have a friend or family member who loves to cook and is great at it. If this is the case they may be willing to allow you to purchase the food and prepare it for you as a wedding gift. You can then serve buffet style and avoid the cost of wait staff as well. Dining wear and silver utensils can typically be rented inexpensively, just shop around to make sure you are getting the best price.
Make Price Comparisons
Shop around for the best price on everything. After you find the stores you want to do business with talk to the hostess of your bridal shower and ask that she make it a gift card shower. Request no presents just gift cards from the stores you intend to buy at. If it is a large shower it may pay for more than half of your wedding. Be sure to save money on services for the wedding as well.
Ditch the Photographer and the DJ
Rather than hiring a photographer buy disposable cameras in bulk. Have the guest take their own pictures and then have them put onto a computer disk. This will allow you to choose your perfect photos without paying the high price. You can also save money by hiring a local band rather than a DJ. They will sometimes work cheaply in order to promote themselves. Another option is to have a friend or family member work as a DJ. If you have access to the sound equipment you can develop your own play lists on a computer so that you know the DJ will play what you like.
There are probably a million other ways to save on a wedding. If you are willing to sacrifice certain things you may be able to achieve your goals for much less than €5000. Be sure to shop with your head as well as your heart. And remember a little imagination can go a long way.