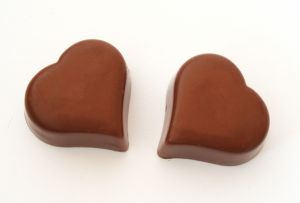 Chocolate has been a popular choice for wedding favours for many centuries. This time honoured tradition began with the upper classes of Europe, who had the wealth to give fancy gifts to guests. During that time, chocolate was still a precious commodity and a sign of wealth.
Bonbonierre
Wedding favours started as small, elegant boxes known as a bonbonierre. The boxes served as containers for confectionery delicacies, like sugar, which at the time was quite an expensive commodity to have. The boxes were designed and decorated with different gems and stones, depending on the theme of the wedding.
With their rich and delicious taste, chocolate truffles were and still are a wonderful token of appreciation for the wedding guests. Share your love for chocolates by giving them a single truffle or a cluster of three.
Branding
One increasing trend in wedding favours is by giving chocolates with a personalised brand. 'Branding' a chocolate bar is a fantastic way to add a personal touch to your wedding day. There are some companies that specialise in making personalised chocolate. Some of them can create three-dimensional chocolate confection that reflects the theme of the wedding. You could also have your cake topper made of chocolate. You could also have molded chocolates hand painted with a touch of gold or silver, to make them more elegant and fancy.
One very simple and super fun to make chocolate wedding favours can be created by filling interesting, clear containers with candy coated chocolate. These products can be purchased in bulk and are available in a wide range of colors and sizes.
With the versatility of chocolate, it can be easy to make chocolate wedding favours more intricate and unique. Let your loved ones remember your special day by giving away delicious chocolate flavored goodies in beautifully designed boxes.