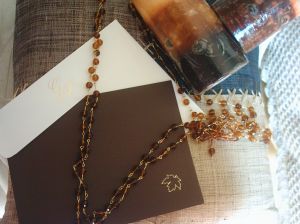 In preparing wedding invitations, etiquette and tradition should be taken into consideration. It is also recommended that couples start preparing wedding invitations as soon as their guest list is completed. Preparing wedding invitations can be tough, so here is a basic guide to help you:
Question 1: When should I start preparing invitations
Ideally, couples should start with the preparations three to six months prior to their wedding. This will give them enough time for ordering, proofreading and addressing the invitations, or hire a calligrapher.
 Question 2: When should I send out the invitations?
Invitations should be sent out no later than four to six weeks before the wedding.
Question 3: What should an invitation include?
The invitation should include the invitation itself and an enclosure. Enclosures are the small cards that have the important details of the wedding written on them, such as the dress code and the RSVP contact numbers.
 Question 4: Should I include a map for out-of-town guests?
Yes. If you have friends or family who do not know much about the city or place where your wedding will be held, included a map card in the invitation.   Map cards are very useful for guests who may have trouble looking for the reception or ceremony site.
Question 5:   How do I address invitations?
You'll want to include the correct titles when addressing invitations. Here's an easy guide:
Married Couple: Mr. and Mrs. Peter Smith
Married Couple- Wife uses her Maiden Name: Mr. Peter Smith and Mrs. Jane Hamilton
Married Couple- Wife is a Doctor: Dr. Jane Hamilton and Mr. Peter Smith
Married Couple- Husband is an Officer: Colonel and Mrs. Peter Smith
Avoid using nicknames. Always use full names.
Question 6: Should I order additional invitations for unexpected guests?
Ideally, yes. Most couples order around 20 additional invitations just in case there are people they want to invite at the last minute.