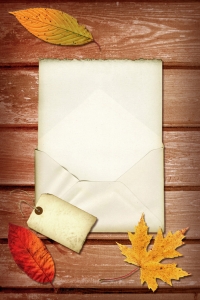 Personalized Invitations Add Unique Style To Your Wedding
Personalized wedding invitations add a touch of unique style to any wedding. When you spend hours making sure every detail of your wedding day is perfect, why settle for less when it comes to your wedding invitations? Send your guests an invitation they will never forget by adding personal touches through romantic poems, personal pictures or regal monograms.
Does It Really Matter What My Invitations Look Like?
When you are completely stressed out about an upcoming wedding, invitations tend to be the last thing you think about. There are so many other details that need to be looked after. Does it really matter if your invitations are personal?
Actually, sending out personalized wedding invitations creates a sense of excitement and expectation among your guests. Most people are accustomed to receiving traditional wedding invitations that are printed or embossed in white but a personalized invitation will immediately stand out. People will notice your attention to the smallest details and they will be eager to see how that translates into your ceremony and reception.
In addition to just being an invite to your reception, personalized wedding invitations will also serve as a special keepsake that your guests are sure to cherish long after the wedding is over.
How to Personalize Wedding Invitations
When you personalize your wedding invitations, take into consideration the theme and colour scheme of your wedding. You can add a few quick personal touches to pre-made invitations by ordering your text or border to be printed in your wedding colours. You could also have an embossed monogram placed at the top or have invitations printed on a special handmade paper.
If you plan to have a traditional church wedding, a favourite Bible verse could be the perfect addition to your invitations. You could also consider adding a Christian symbol such as a cross to add another personal touch.
Some couples choose to add a photo to their invitations. Incorporating a photo onto the invitations is the ultimate way to add a personal touch and create a keepsake for your guests. While many people toss plain paper invitations into the trash, few people will quickly throw away an invitation that features a picture of friends or family members.
You could also choose to use a special poem or a quote that has significance in your relationship.
Personalized wedding invitations are so much more exciting than the traditional pre-made invitations that most people send. Get creative and incorporate your theme or colour scheme to create a personalized invitation that people will love and cherish for years to come.