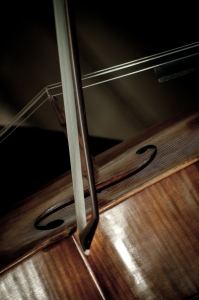 If you are someone who is not really into music, chances are finding the right music for your wedding would be daunting and stressful. While some couples solve the problem by leaving it to the hands of the videographer or wedding planner, it's clearly is not something that's recommendable. You want to add a personal touch to your wedding and one way of doing this is too choose the songs to be played on your special day.
What's Your Type Of Music?

You could start planning the wedding music by asking yourself what type of music you like. Then, think about your guests and which music genre they would likely fit in. You do not have to pick specific songs for your reception. All you need is about two or three genres of music. By having two or three types of music, you are able to put some variety into the entertainment you have at your reception.
Who is going to play the music?

You will have several options for this. You could hire a DJ to spin some songs during the reception. Make sure that you get a DJ with experience at weddings. You should also try and ask your friends for recommendations.
Another option would be to hire a live band for the wedding. Make sure that you hear them live first before getting them for the reception. You also want to find a band whose vocalist can entertain the guests well. Once you've found the band you've been looking for, let them know what kind of music you want them to play. You also need to tell them the song that you want them to play for your first dance with your partner. Make sure that you let them know the tempo that you prefer and whether you want them to finish the whole song or not.