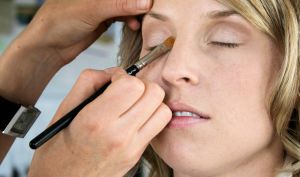 As the star of your wedding, you need to look your best. Everyone will be looking at you, so it is very important that your skin and makeup look fantastic. When choosing makeup, make sure you ask the right people for advice- like makeup artists and wedding photographers.
Professional Wedding Photographers and Makeup Artists' Tips

1.Take care of your skin- In the weeks or months leading up to your special day, make should you take better care of your skin. You might also want to stay out of the sun weeks before your wedding. Remember that your skin serves as a canvas for a beautiful painting.
2.Experiment- Do not be afraid to experiment with make up in the months or weeks leading up to the wedding. This will help you a great deal in choosing the right makeup for the big day.
3.Consider how your makeup looks in pictures- Ask your wedding photographer to have a trial shoot of you with your makeup on. Look at the photos and check whether the makeup complements your skin, hair and dress.
4.Moisturise- Make sure that you apply some moisturiser at least twenty minutes before you put makeup. This will create a very good base and will keep your face hydrated.
5.Use a Concealer- If you have dark circles under your eyes or eye bags, remember to apply some concealer.
6.Use the Right Blush- You want to look like a blushing bride on your wedding day, so use a powder-based blush instead of a cream blush. It lasts longer and looks more natural.
7.Apply Lipstick with a Lip Brush- This has a clean finish and a great choice for layering lip products.