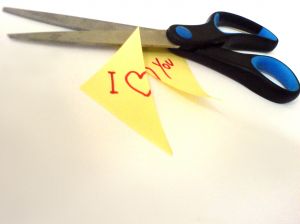 Kim Kardashian and Kris Humphrey's marriage started with so much fanfare, and ended with an equally controversial finish. Just over two months after their very elaborate and well-publicized wedding, E! News has confirmed that Kim Kardashian has filed for divorce from her husband, Kris.
Despite having a television series focused on the family's everyday life, Keeping Up With the Kardashians, there is no formal reason as to how or why the popular couple ended up with the divorce apart from irreconcilable differences. According to her interview, "After careful consideration, I have decided to end my marriage," she said. "I hope everyone understands this was not an easy decision. I had hoped this marriage was forever, but sometimes things don't work out as planned. We remain friends and wish each other the best."
The divorce was filed in Los Angeles Superior Court on October 31, 2011, just more than two months after their date of marriage, August 20, 2011.
Kris Humphries has been very quire about the issue, and has not issued an official statement on his behalf.
One of the biggest questions after the divorce filing was what of the division of assets? Fortunately, the couple already settled this issue before their wedding, signing a prenuptial agreement that covers "miscellaneous jewelry and other personal effects" as well as "earrings and accumulations" that Kim has collected these past years. The only asset in question is the 20.5 carat diamond ring that is worth $2 million.
Even the attorney fees were settled early on, with attorney and legal fees paid individually. Of course, Kim's family has extended their full support on Kim's decision.