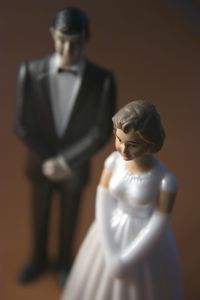 Planning a wedding is likely to be one of the most hectic periods of your life. While the shopping trips and group outings during the process can be a lot of fun they can also impair your ability to get everything done that needs done. It can take a great deal of time to receive ordered items and not all companies can meet with you at the drop of the hat. Other problems may arise also and often nothing but time can resolve these issues. How can you make sure you have plenty of time? Develop a schedule.
Work on a Schedule
Scheduling your time is imperative when planning a wedding. The best thing you can do is buy a date book and fill it up right off the bat. Start by setting a wedding date. To do this you must confirm with both the minister and the location at which you plan to have it. This should include a location for the reception and rehearsal dinners. While you are making these arrangements find out about payment requirements or any other meetings that need to be held. Also double check the rules and regulations of both the minister and your location. You may find that there are other time consuming details to be dealt with related to these issues. Put all the details in your planner so that you don't forget anything.
Communicate
Speak to all of those that will be in your wedding party. It may be difficult for them to get the time and money they will need, so notify them right away. This will make sure they have advance notice to work the wedding into their plans and budget. Any service you require will need to be found and booked immediately also.
Start Early
Services like; caterers, disc jockeys, limousines, and photographers book months in advance. Be sure to book early or you may not be able to find one. While none of the other tasks are as necessary to be done early it is a good idea that you still keep a close eye on time.
Six Months Before the Wedding
Six months before the wedding you need to order apparel and invitations. These will take a few weeks to come in and may need extra work done on them once received allow plenty of time to be sure you get what you want. At this time you should double check all the reservations that have already been made to make sure no complications have arisen.
Three Months Before the Wedding
Three months before the wedding contact a florist to plan flowers. Pick out a wedding cake if it is not being prepared by your caterer. Take a shopping trip with your bridal party to finalize arrangements for accessories and hair styles. Schedule fittings for apparel and then relax for a couple of weeks.
Two Months Before the Wedding
Two months before the wedding things are really coming down to the wire. By this point you should be preparing for your fittings. The hard work is complete, but it is important to double or triple check, as it may be, all arrangements. At this point it may be a good idea to hire a wedding planner. It is cheaper to hire a planner just to handle last minute emergencies and the actual day of organization than a full time planner, however not all planners will take a job like this. If a wedding planner is not in your budget you will need to attend to all last minute details. Be sure to collaborate with all pivotal people caterer, seamstress, etc… In addition be sure to begin invitations.
One Month Before the Wedding
Invitations should be sent one month prior to the wedding. In this month you should have your final fittings. If there has been any last minute changes stay on top of these. Make phone calls daily to ensure everything is handled appropriately from this point on.
When you break down the project it can seem quite simple, but don't fool your self. Accidents do happen. If you procrastinate or forget these accidents could mean the difference between an amazing wedding and a wedding that is so-so. Make a plan and stick to it to avoid complications.