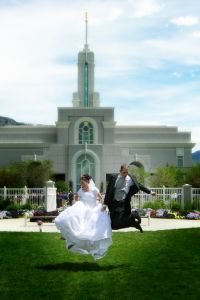 Your honeymoon is a special time that you will remember for the rest of your life. The lazy days of your honeymoon is likely to be the most romantic time of your life, so enjoy every moment. Choosing a romantic honeymoon destination will make special memories that will last a lifetime.
Stay Within Your Budget
First, it would probably be a good idea to set a budget for your honeymoon. Make sure you make it a complete budget, so you don't get stuck around the world with no cash. When you put together your budget, don't just include things such as airfares and accommodation; it has to be inclusive of all the costs you may encounter. List things such as spending money, transfers to and from airports, food and beverages, travel insurances, passports, and any vaccinations you may require to travel to certain places. You should also budget money for any extras during your honeymoon. If you buy a honeymoon package from a travel company, you should always take a little more money than recommended in case you want to catch an extra tour or stay an extra night. If you think about all the costs involved before you leave, you will be able to really relax and enjoy your time away instead of worrying that you have under-budgeted and will have financial difficulty when you return home.
Identify the Most Important Aspects of Your Honeymoon
Once you have an amount in mind, start researching trips that won't go over your predetermined budget. Consider the experiences you wish to gain from your honeymoon. Do you want a nice relaxing honeymoon to simply laze around, soak up the sun and each other's presence? Or do you want an action packed, excitement filled honeymoon to fill your memories with? Do you want a warm summer location with days on the beach and soaking up the sun? Or would you prefer a colder climate with snowball fights, skiing and romantic nights spent in front of the fire?
Schedule Your Honeymoon in the Off Season
Another thing to consider when trying to fit within a budget is the time of year you will be getting married. If you are planning on having a summer wedding and want to go on your honeymoon straight after the wedding you may have to go in the peak season as this is generally the summer months. That means that everything will be more expensive than if you chose to go, in say, the "shoulder" season (the times between high and low peaks). You don't want to go to the Caribbean expecting blue waters and white sands and end up in a hurricane because you didn't research the destination and the time of year you are planning on travelling!
Romance Can Blossom Anywhere
Wherever you decide to go for your romantic honeymoon destination, remember it's not really the destination that makes it romantic. Sure it can add to the atmosphere and ambiance but when it comes down to it, you and your new husband make the crucial difference between a romantic honeymoon and a boring vacation.