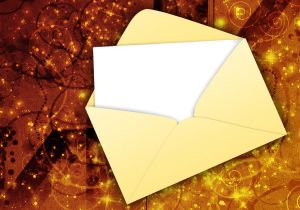 Handmade Wedding Invitations Make For a Personal Touch That Is Irreplaceable

Wedding invitations have been sent out for decades as couples alerted family and friends of upcoming celebrations. However, today's weddings quite different from those in the past as some couples choose unconventional venues to for their ceremonies. As wedding trends change, invitations are also evolving and handmade invitations are growing in popularity every year.
Some brides choose to make their own invitations to add a personal touch to the traditional plain white mail outs. You can create invitations in a variety of styles and colours, from contemporary to casual. If you want to give your guests a special glimpse of what to expect on your big day, consider making your own wedding invitations.
Why are Handmade Invitations so Special?

Handmade wedding invitations show guests that a bride is making her celebration an extra special event. While some couples spend hundreds of dollars to buy pre-printed invitations, they are often tossed in the trash along with the junk mail. Hand made invitations become cherished keepsakes for family and friends, particularly when they are designed with personal touches such as pictures or poems.
You can save a lot of money if you are willing to invest the time in making your own invitations. This can be a fun project for a bride to do with her bridesmaids or her family members in the months leading up to the wedding. Assembling the invitations provides a creative outlet that relieves stress and lets a bride unwind from the anxiety of planning the wedding. As you put together personalized invitations, you can dream of the many ways you want to make your wedding day special through even the smallest details.
What if You Want Handmade Invitations Without All the Work?
Some brides don't enjoy crafty projects or they just don't feel up to the creative thought process in the midst of everything else going on. If you have a large guest list, it might be worth the extra money to have a professional make the handmade invitations for you.
Order Unforgettable Handmade Invitations from a Professional.
If you choose to order handmade wedding invitations from a professional, you will save time and money in the long run.
You can still get that distinct handmade look without hours of tedious assembly by hiring a skilled professional. Most guests will never know that you had someone else make the invitations. You can spend your time choosing venues, flowers, or caterers while your invitations are being made.
When you hire someone else to make the invitations, you won't have to go out and buy supplies for a one time project. Professionals will already have everything they need, from embossing tools to delicate ribbons in a variety of colours. This could save you hundreds of dollars, particularly if you want an elaborate design.
Ordering handmade wedding invitations is the perfect alternative for the bride who wants a personal touch without investing a lot of time. Contact a professional and explain your ideas and details about your wedding. Specify the colours you want and any embellishments you want to include. Consider sending a picture of you and the groom to include on the invitation for an extra special touch. Ask the professional to provide you with a few samples before you choose the invitation you want to send. Make sure every detail is accurate and then order one handmade invitation for each guest and a few extras to cherish forever in your wedding album.