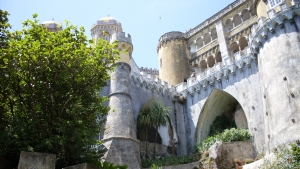 It's normal to wish for your wedding to be extra special and romantic. You dream of saying your vows on a private beach or an Italian castle. Fortunately, you need not limit yourself to just dreaming anymore. Destination weddings have been increasingly popular nowadays and couples are able to transform a normal wedding into a fun vacation for themselves and their guests.
Say goodbye to that boring ballroom. There are so many beautiful posh places in the world, and the only question you need to ask yourself is where they are exactly. Don't limit yourself to locations that you already know, be brave and pull out a map, and enjoy yourself with the limitless choices.
There are some couples who are able to plan out extravagantly and pick out the most terrific locations for their high-end wedding. We hear of celebrities flying their guests to far flung locations like Bohemian beaches, Scottish castles or gardens in a secret location. Those exquisite resorts cover everything, from the actual wedding, the reception, and the honeymoon, filled with memorable activities for the couple. These types of weddings  are very expensive, on the part of the couple, as well as the guests who have to travel to the said location. This is one of the reasons why some couples opt to have weddings that are more on the expensive side. They are able to create a very intimate wedding, with only the closest relatives and friends when saying their "I do's".
If you're beginning to feel hopeless and discouraged because of the costs, don't be. If you compare it to the costs of having a traditional wedding in a big city, you may not have to spent much more, or sometimes even less. If you want it to be really posh, you'd have to spend even more. You'll be expected to invite more guests since the location can be easily reached by everyone, thus adding to the costs. Weigh it against the cost of a destination wedding, it's comfort and the beautiful memories you can make and it will be all worth it.