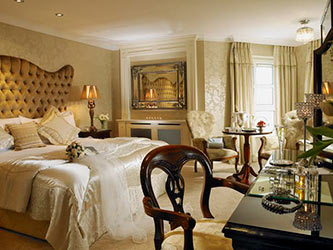 The Dromhall Hotel Killarney, celebrating 50 years in business this year, is delighted to be hosting a Showcase day on Saturday 3rd January 2015. If you're getting married in Kerry (or Cork – we host many weddings from Cork!) and you're recently engaged or you're just planning your wedding, then please do come and along and check us out. That's the purpose of this event – you can view the venue properly and see it all set up as it would be for your wedding. There's no better way to find out if we're the venue for you.
You'll also be able to meet with the wedding team and other staff members. This is important too, as so many of our staff will be involved in your wedding on the day. Chat to as many staff members as you can to find out what we're like!
Last but by no means least – meet our Head Chef and try some of his food. This is one of the most important elements to get right for your wedding and what better way to test us than to meet the man himself and sample his food! We've been receiving exceptional feedback for our wedding food – hopefully you'll have the chance to come along on the day and find out why.
You're very welcome at the Dromhall Hotel Killarney.
For further details, please contact Sue on 064 6639300 or [email protected].