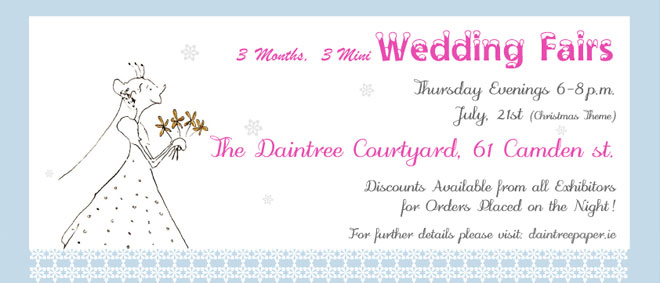 Daintree Paper will be hosting their 3rd Mini Wedding Fair of the Summer on Thrusday the 21st of July in the Daintree Paper shop and courtyard at 61 Camden St from 6 to 8p.m.
The previous 2 Fairs were a huge success. The theme of this fair is Winter Weddings but there will be lots of things to interest you no matter when your wedding is.
There will be people exhibiting all kinds of services to help you with your wedding from musicians to florists, jewellers to travel agents. There will be lots of entertainment and some special offers on the night.
For a list of exhibitors click here
Entry is free so come along and tell your friends.