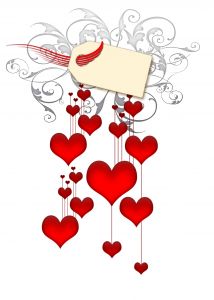 Choosing Wedding Invitations To Complement Your Theme
Today's weddings are a lot different from the traditional affairs of years past. Brides and grooms put a lot of thought and planning into creating the unique wedding ceremonies and receptions that reflect their personal styles and preferences. Some brides choose casual weddings held beside the ocean, while others still enjoy the tradition of a big, church wedding. Wedding invitations are the perfect way to let guests know what to expect when they arrive at your ceremony. Design your wedding invitations to compliment your theme and set the tone for the wedding of your dreams.
Every Couple Celebrates Their Love Story in a Different Way
Weddings are a celebration of the love that has bloomed between two people. When you plan your big day, select a theme that corresponds with your love story. Choose wedding invitations that complete the look and get guests excited to attend your big event.
Before you buy wedding invitations, take a moment to consider a few important aspects of your wedding.
• The reception venue – The setting you choose can have a profound influence on the atmosphere guests will experience on your wedding day. Your wedding invitations should give your loved ones a hint to your wedding's theme. For example, an invitation for a beach wedding could be printed on cool blue papers or have a tiny border of embossed seashells. If you are planning a traditional church wedding, you could include a cross or other religious symbol at the top of your invitations. Black tie weddings should have classic invitations on glossy white paper with words embossed in beautiful gold tones.
• The colour scheme of the wedding – Try to choose your wedding's basic colour scheme before you send out invitations. If your bridesmaids will wear rich hues of crimson or gold, choose invitations with ribbon in a matching shade. Outdoor weddings can be announced with invitations printed on delicate organic paper with pressed flowers to enhance the look.
If you are planning a wedding around a major holiday, you can emphasize the details with your invitation. For example, a Christmas wedding could be announced on invitations printed with poinsettias or ever green trees. A Valentines Day wedding could be accented with invitations covered in roses or traditional hearts. Bright pastels are perfect for spring weddings and rich golds and browns look nice on wedding invitations for the fall months.
Put Guests at Ease with Personalized Wedding Invitations
Many people wonder what to wear to weddings held in untraditional locations. You can give clues to your guests through personalized invitations. Design your invitation to reflect the atmosphere of the reception so your guests will know what to expect. Wedding invitations serve two purposes. They announce the date of your upcoming marriage and they give your guests a sneak peak at the celebration of your love.