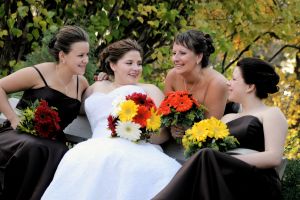 When it comes to weddings, what sets celebrities apart from the average couple is the chance of getting an exclusive contract with a magazine featuring the wedding and all the preparation that came with it. In some celebrity weddings, the couple can also get their accessories, dresses and decorations sponsored by popular companies.
All of these sound really fantastic, unless some problems come along. This is when things get too ugly that no celebrity would want it shown on TV or written in magazines. This goes to show that everything has its good and bad side.
For celebrities, a pre-nuptial agreement is important. We all know that marriage seems to have expiry dates in the reel world, so it is best for any celebrity to take his or her assets in consideration when getting married. Unfortunately, some celebrities overlook this necessary detail. One of the biggest celebrity divorce payouts was Michael Jordan to Juanita Jordan. He had to pay her a staggering $168 million, which was a third of his net worth. Tiger Woods also had to pay Elin Nordegren $750 million after their divorce. The lesson that we should all learn from this is that we should take pre-nuptial agreements seriously, especially when you know that there is a lot of assets at stake.
Privacy is something that celebrities long for, especially on their wedding day. While this is not the case for all celebrities, most of them take weddings as one of the very important days in their lives. Penelope Cruz and Javier Bardem had to hold their wedding at a friend's house in the Bahamas to ensure that they keep their wedding private.
This article shows the good and the bad aspects of celebrity weddings. Take them as a source of inspiration and ideas for your own future wedding.