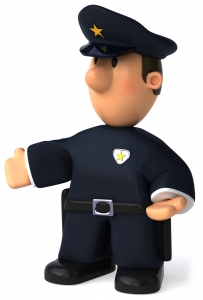 Planning for your dream wedding takes so much time and attention: getting a caterer and a photographer, choosing gowns, selecting wedding cake, booking transportation. Amid this hustle and bustle, meeting the legal requirements for marriage can get lost but they are actually the most important task an engaged couple must prior to their wedding.
Under Irish law, a marriage may be contracted between two unmarried people of the opposite sex who are at least 18 years of age, are not closely related, and are free to marry (that is, not currently married to another spouse). Between the ages of 16 and 18, persons who otherwise meet the preliminary conditions may marry with written consent of their parents or guardians.
Legal proof of identity, such as a passport or birth certificate, is required when giving notice of marriage. In addition, anyone previously married must produce a certified copy of either a death certificate for the former spouse, or a divorce decree.
The law requires that a notice of marriage be completed in person at the Register Office in the district where you and you fiance(e) reside. No representative can complete the notice of marriage on behalf of either the bride-to-be or the groom-to-be.
The notice must include the names of the couple, their ages, marital status, address of current residence, nationality, occupation and the proposed venue for the marriage ceremony. This notice is a legal document under the Perjury Act of 1911, which means that giving false information - such as saying that one is "free to marry" before a prior marriage has been legally dissolved — can be subject to criminal charges.
The law requires that both parties to the marriage must have lived in an English Irish or Welsh registration district for a minimum of seven days prior to the notice. If the couple lives in the same district, they should go together to give notices of marriage at the local register office. If they live in different districts, then they can give notice separately.
Once notice is given, the couple must wait at least 16 days before the wedding can take place at an approved venue. If a wedding venue is booked in advance, it's imperative that the couple gives notice of marriage as soon as possible so that the ceremony won't be delayed by the waiting period. Under the law, a wedding may not go forth until the legal formalities have been fulfilled. It's still possible to book a preferred wedding venue in advance, because a notice of marriage remains valid for 12 months.
Under the Marriage Act of 1994, wedding ceremonies may be conducted in a church or other place of religious worship, at the register office, or in a public venue that has been registered officially as a place for marriages. Civil marriages are permitted in "seemly and dignified venues" including civic buildings, hotels or stately homes, provided the venue has been properly registered. Open-air venues for weddings are not permitted under the law. There are also different options regarding a civil ceremony to take place in a registrar's office, an approved venue or a place of religious worship registered for the solemnization of marriages.
On the wedding day, the couple must have at least two people who are prepared to sign the marriage register as witnesses. The maid or matron of honor and the best man typically perform these functions for the bride and groom.