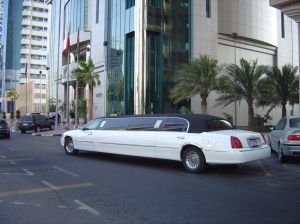 A wedding is more than a simple celebration. The story behind the lavish decoration, sumptuous food and elegant clothes represent how beautiful they would like their lives to be together. This is why a lot of attention is paid on every single aspect of it, from the catering, shoes, decorations and even flowers.
Choosing a vehicle that will carry the couple away is equally important and symbolizes their journey together as husband and wife. And the first choice for most couples, the elegant and luxurious limousine.
The limousine is a favourite of wedding couples because of its undying sophistication and the respect it commands when on the road. Nothing can be more luxurious than lounging in a huge white limousine, sipping your champagne with a professional chauffeur at the wheels. This is an experience that every newlywed should enjoy.
However, before you hire a limousine for that very special day, there are certain things you must keep in mind. Reality is, limousines really take a huge chunk out of your wedding budget. The best advice here is to base your choice on your budget.
Limousine companies acknowledge this problem and have created wedding packages for couples on a budget. These packages offer the limousine service at a much lower rate compared to the hourly rate. These wedding packages may also offer some complimentary luxuries like the personal chauffer, champagne and wedding decorations for your limousine. If you think your first choice already has a good deal, look around for more options, you may find better alternatives.
Also, as with the venue, catering and clothes, you need to finalize the limousine as early as possible. Limo agencies rent out their vehicles for a number of purposes, and it is possible that none is available on the date that you want. Start researching online and don't get caught without your perfect wedding day ride.